SubQuery joined ETHDenver, the world's largest and longest-running Ethereum event!
SubQuery is a data indexing toolkit for developers who want to build fast, efficient and performant dApps. Our toolkit enables web3 teams to concentrate on shaping the decentralized future instead of wasting time on running their own infrastructure.
In 2023, SubQuery has been steadily delivering on our commitment to offer a comprehensive data indexing solution for web3 developers. We've expanded support for major Layer 1s and 2s and introduced many technical improvements. Currently we're servicing developers building on Polkadot, Avalanche, Algorand, Cosmos, NEAR and Flare, with many more L1s to come this year!

To support our multi-chain vision, Marta Adamczyk, Technology Evangelist at SubQuery Network, travelled to ETHDenver to equip more web3 developers with the tools they need to build faster and more performant dApps.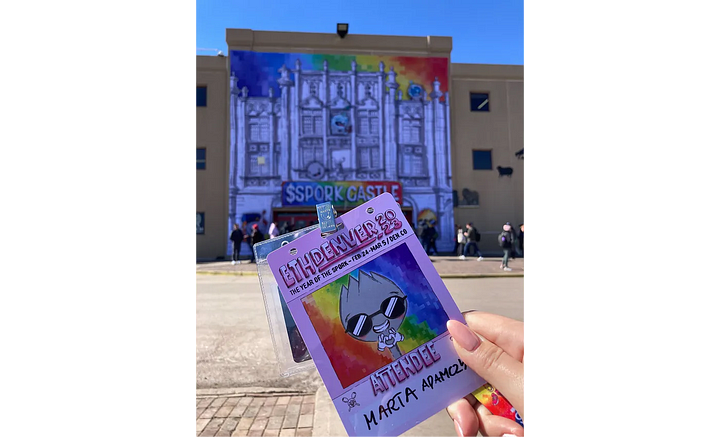 👉 Follow Marta on Twitter & LinkedIn or connect with Marta on Telegram!

What is ETHDenver?

ETHDenver is the world's largest Web3 #BUIDLathon (formerly known as a hackathon) for Ethereum and other blockchain protocol enthusiasts, designers, and developers.

Leading blockchain companies, influencers, and experts from across the globe convene to facilitate discourse and promote innovation through talks, workshops, and networking events.

At ETHDenver, community members take an active role in enriching the global blockchain ecosystem by creating dApps, initiating or participating in infrastructure projects, producing tutorials and whitepapers, designing UI/UX, and crafting info-graphics. The aim is to enhance their knowledge, forge connections, and foster a deeper engagement with the industry.

ETHDenver's ultimate goal is to give back to the community post-event by serving as an incubator and launchpad for year-round project funding.

Panel discussion: Polkadot in USe

Marta participated in a panel discussing the current state of web3 infrastructure, emphasizing the need for infrastructure providers to collaborate and outlining why decentralizing infrastructure services presents a promising future.

Fellow panelists that joined the discussion were Pascal Brun, Co-founder of Acurast & Dillon Hanson, Business Development Manager at DIA Data. The moderator of the panel was Zoé Meckbach, VP of Growth at Phala Network.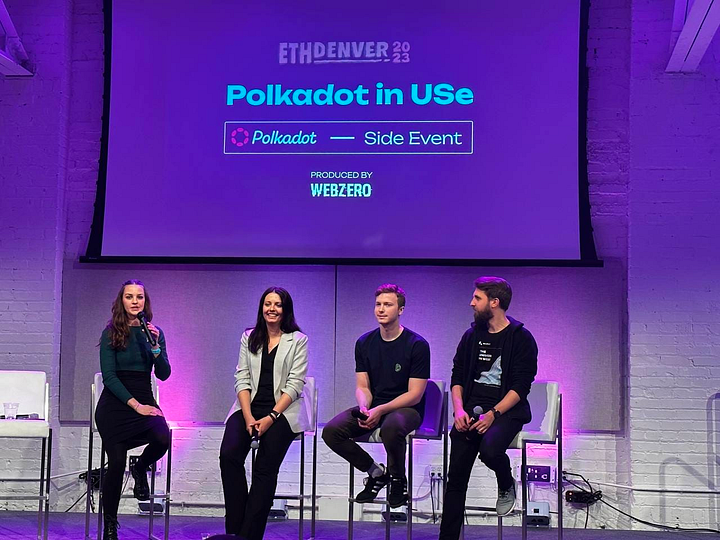 "It was an absolute pleasure to discuss how important infrastructure and tooling providers are for the richness of any ecosystem, and how collaboration of those could leverage the enormous potential of the Polkadot ecosystem and bring even more value to the users." - Marta Adamczyk, Tech Evangelist at SubQuery Network
Meeting many old friends & some new!
Despite the cold Denver weather, it was inspiring to see people from different geographic locations, cultures, and backgrounds come together to share their passion for blockchain technology. We made many new friends and met quite a few of our old friends there as well.
About SubQuery
SubQuery is a blockchain developer toolkit facilitating the construction of Web3 applications of the future. A SubQuery project is a complete API to organise and query data from Layer-1 chains. Currently servicing Polkadot, Avalanche, Algorand, Cosmos, NEAR and Flare projects, this data-as-a-service allows developers to focus on their core use case and front-end without wasting time building a custom backend for data processing activities. In the future, the SubQuery Network intends to replicate this scalable and reliable solution in a completely decentralised manner.
​​Linktree | Website | Discord | Telegram | Twitter | Matrix | LinkedIn | YouTube