Our Global Community Manager, Siqi Jia, went to the Web3 Festival in Hong Kong, one of the main crypto events in Asia. The conference took place on April 12-15 at Hong Kong Convention and Exhibition Centre. This four-day event saw over 10,000 attendees, including many top projects and Web3 enthusiasts.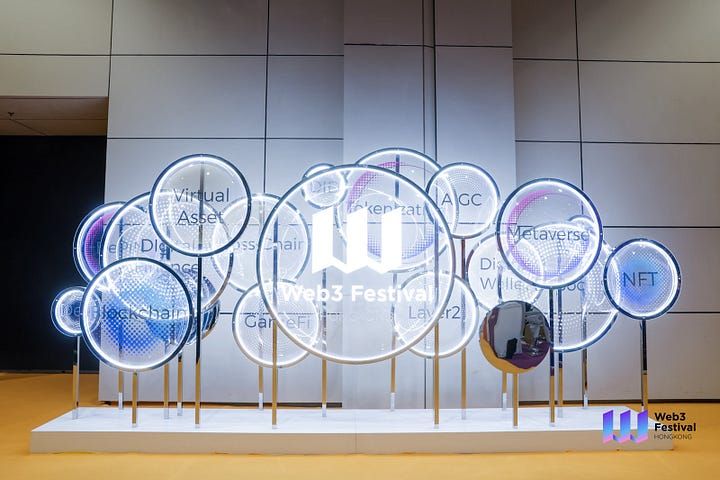 Siqi had a great time meeting new people, reconnecting with old friends from the crypto industry like the Polkadot builders, the Cosmos developers, the leaders of NEAR and Avalanche, as well as spreading the word about SubQuery's fast, flexible, open, and universal indexing solution.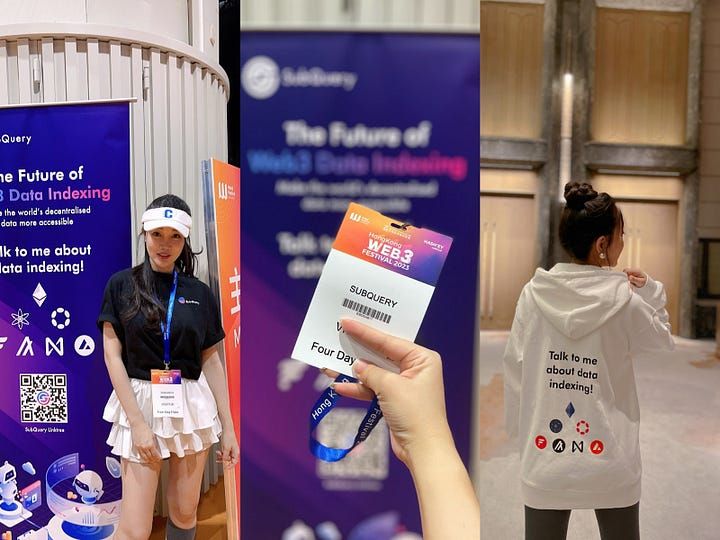 The strong support from the Hong Kong government was really wonderful to see. Many events were hosted by the government and government officials even participated in some of the events. During these events Hong Kong government officials have continuously expressed their recognition of and concern for the blockchain industry.
During the event, great news were announced, including government grants to support businesses in the blockchain industry and the issuance of licenses to cryptocurrency exchanges.
The current Market Sentiment appears to be quite positive, with two noteworthy developments standing out. Firstly, there are now numerous offline stores that allow individuals to directly exchange cryptocurrencies with Hong Kong dollars, providing greater accessibility and convenience for those seeking to invest in the crypto market. Secondly, there has been a surge of interest from web2 companies seeking to participate in web3, with even major players like AWS, AliCloud, and Tencent making significant moves in this direction. These developments suggest a growing confidence in the potential of cryptocurrencies and blockchain technology to reshape the digital landscape in the years ahead.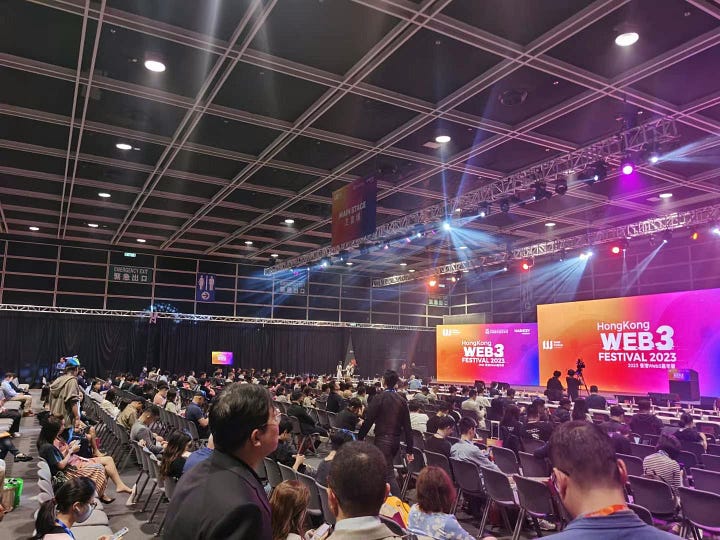 The blockchain industry is currently experiencing a surge in activity, with builders and developers actively engaging in technical discussions and collaborative events. Major players such as Cosmos, Sui, Aptos, Avalanche, NEAR, Polkadot, PlatON, AliCloud, and AWS have recently hosted Demo days or side events that brought together developers to share knowledge and explore the latest developments in the field. This trend is not limited to established organizations, as many university unions and other communities of talented developers are also getting involved. As a result, the industry is seeing an influx of new talent and ideas, pointing towards a bright future for blockchain and its many applications.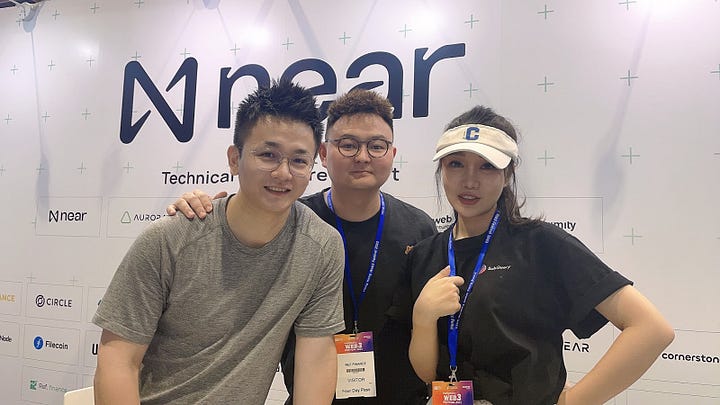 At the festival, Siqi attended a range of talks and panels featuring leading experts in the Web3 space, including discussions on topics such as decentralized finance, NFTs, and the future of blockchain technology.
During her attendance at the Web3 Festival, Siqi not only had the opportunity to connect with various industry leaders and attend insightful talks, but she also participated in a panel discussion organized by Polkadot. The panel focused on the future of Web3 infrastructure and attracted a large audience eager to learn about the latest developments in the field.
Siqi shared her expertise on data indexing solutions and their importance in building robust Web3 applications. The panelists engaged in a lively discussion on the challenges and opportunities of Web3 infrastructure. The discussion also served as a platform for Siqi to showcase SubQuery's commitment to providing developers with an easy-to-use data indexing solution that supports over 60 major blockchain networks.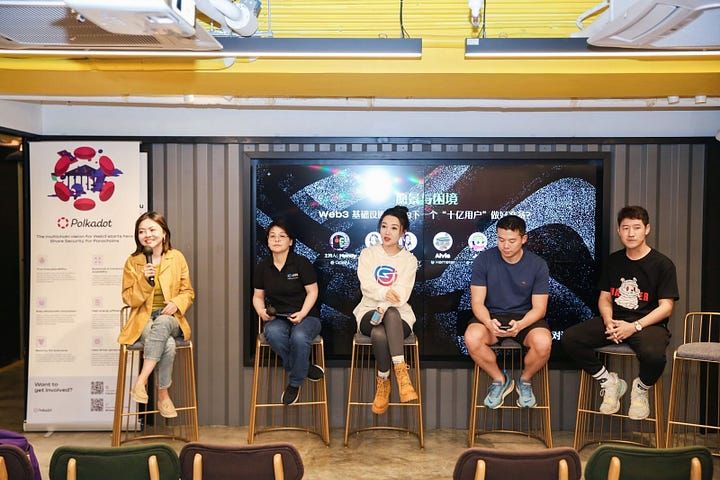 The festival was packed with people who are passionate about Web3 and building cool stuff regardless of whether the market is up or down. Siqi had a blast and learned a lot about the latest trends in the crypto space, especially in Hong Kong and Asia.

Siqi's trip to the Web3 Festival was a big success for SubQuery. We're excited to keep building our fast, flexible and universal data indexing solution and to keep connecting with the Web3 community around the world!

About SubQuery
SubQuery is a blockchain developer toolkit enabling others to build Web3 applications of the future. A SubQuery project is a complete API to organise and query data from layer-1 chains. Currently servicing Ethereum, Polygon, Polkadot, Algorand, Cosmos, NEAR, Avalanche, and Flare projects, this data-as-a-service allows developers to focus on their core use case and front-end, without needing to waste time on building a custom backend for data processing. The SubQuery Network proposes to enable this same scalable and reliable solution, but in a completely decentralised way.​​
Linktree | Website | Discord | Telegram | Twitter | Matrix | LinkedIn | YouTube