The latest SubQuery Monthly Update is here again! Throughout the past month, the SubQuery team has been hard at work developing new features, enhancing existing tools, and extending our indexing support throughout the Web3 ecosystem. We have achieved a number of important milestones, including expanding our indexing support to Injective, developing new features that make it easier than ever for developers to index their blockchain applications, and announcing the launch of the Kepler Network, as well as the accompanying Kepler airdrop!

As always, we are breaking down our monthly update into three sections: Community, Core Product Development, and the SubQuery Network.
Community

Building the Decentralized Future Together at ETHDenver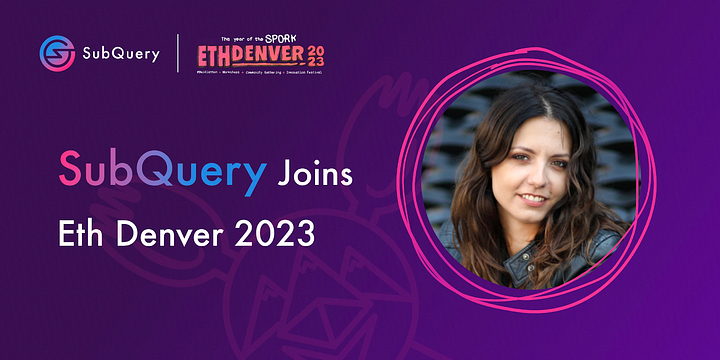 SubQuery joined ETHDenver, the world's longest-running Ethereum event! ETHDenver is the world's largest Web3 #BUIDLathon (formerly known as a hackathon) for Ethereum and other blockchain protocol enthusiasts, designers, and developers.
To support our multi-chain vision, Marta Adamczyk, Technology Evangelist at SubQuery Network, travelled to ETHDenver to equip more web3 developers with the tools they need to build faster and more performant dApps.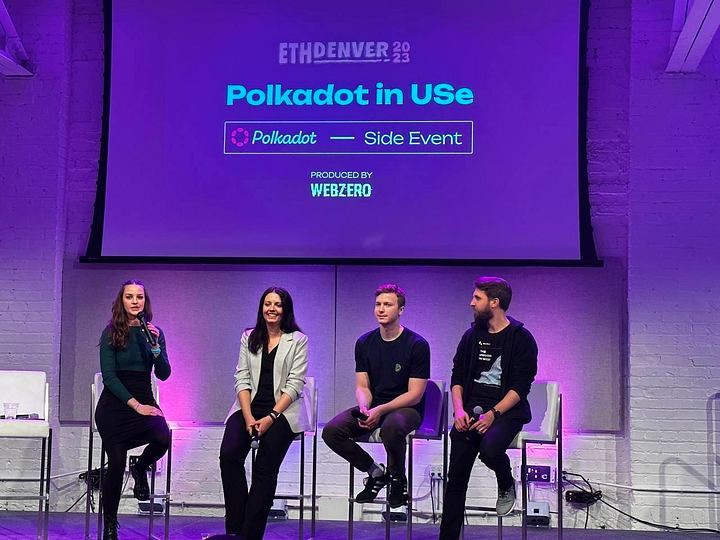 Marta also participated in a panel discussing the current state of web3 infrastructure, emphasizing the need for infrastructure providers to collaborate and outlining why decentralizing infrastructure services presents a promising future. Read more here!
SubQuery Indexes Its Way into Porto's Heart at ETHPorto Conference
SubQuery joined ETHPorto, the first ever Ethereum conference organized in the lovely city of Porto in Portugal! This was a relatively small conference of only 700 attendees and was independently organized by the local community.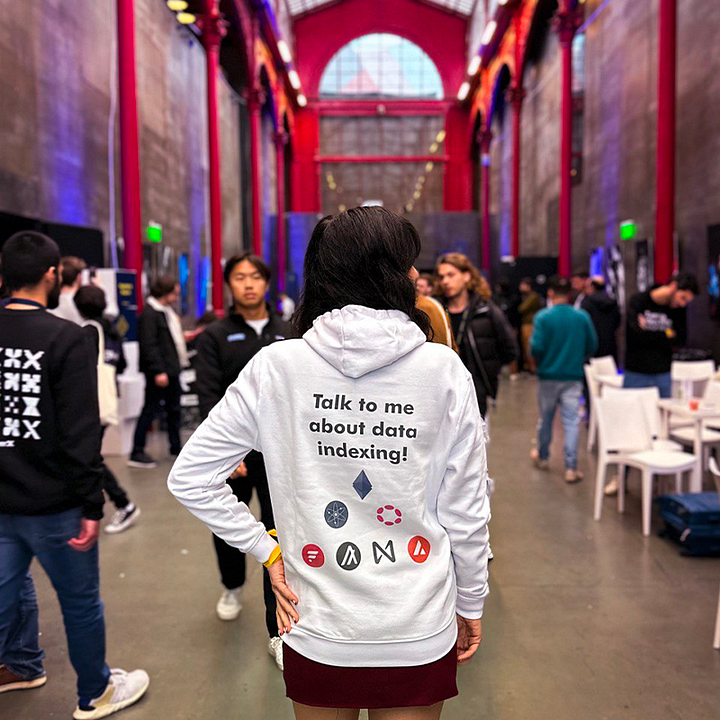 To share about our amazing data indexing solution, our CEO Sam Zou and our Marketing Manager Martina Beg travelled to ETHPorto to equip more Web3 developers with the tools they need to build faster and more performant dApps. Read more here!
Core Product Development
SubQuery Extends Data Indexing with Injective Integration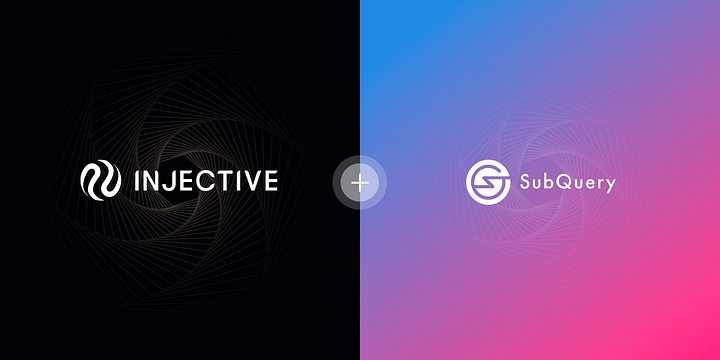 We're proud to announce we've started supporting Injective! Injective is a lightning fast interoperable layer one blockchain optimized for building the next-generation DeFi applications, including decentralized spot and derivatives exchanges, prediction markets, lending protocols, and more. By utilizing our data indexing technology, Injective users will now have access to a more comprehensive and accurate view of the data on all exchange dApps built on Injective.
Injective will benefit from the full SubQuery experience, including the open-source SDK, tools, documentation, developer support, and other benefits developers receive from the SubQuery ecosystem including SubQuery's managed service, which provides enterprise-level infrastructure hosting and handles over 400 million requests each day.


We Updated the Explorer in our Managed Service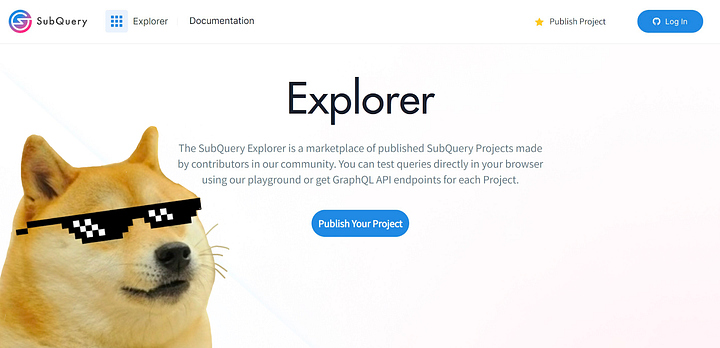 We've released new updates to refresh our Explorer on our Managed Service: http://explorer.subquery.network. You now have a new #GraphQL playground that has more features like historic queries, variables, and tabs!
These will help you explore and understand that huge amount of public datasets available in our Managed Service for free. We have also improved the navigation and updated the style to match our brand ✨. Check it out: http://explorer.subquery.network
SubQuery Network
SubQuery Announces Details of SubQuery Kepler Airdrop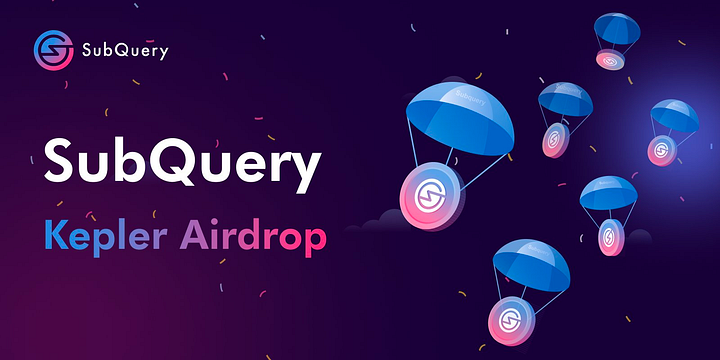 We've been deep in the Development of Kepler, the first phase of the launch of  the SubQuery Network. It will enable thousands of users to progressively adopt the decentralised features of the network and earn real rewards for their efforts.

As part of the upcoming rollout of the SubQuery Kepler Network which we anticipate to occur in the next few weeks, we are pleased to announce the first batch of Kepler Network airdrop recipients.

kSQT is the name of the token that is used by participants who operate within the Kepler Network. This token mimics the properties of the eventual SubQuery Network token (SQT) in that tokens will be rewarded to Indexers for performing tasks and Delegators can allocate their tokens to indexers to secure the network and receive rewards.
In return for being early adopters and providing value to existing SubQuery clients, Kepler participants will enjoy incentives via kSQT which will later be burnt in exchange for the SubQuery token (SQT) upon the mainnet launch later this year.
The supply of kSQT will be heavily restricted and will be airdropped to Indexers and Ambassadors to help launch the network and show our appreciation for their support. Read more here!
Other things you might have missed

Hi devs 🤓, we have a new feature to create types from your ABIs! SubQuery makes it easy and type-safe to work with your smart contracts, events, transactions, and logs. Find out more here.

P.S. Remember to join our Discord and our social channels to stay updated on our latest news and announcements!
The SubQuery Team
Linktree | Website | Discord | Telegram | Twitter | LinkedIn | YouTube